Food for Thought Fest 2016 Showcases The Best of South East Asia
NDTV Food   |  Updated: December 28, 2016 11:14 IST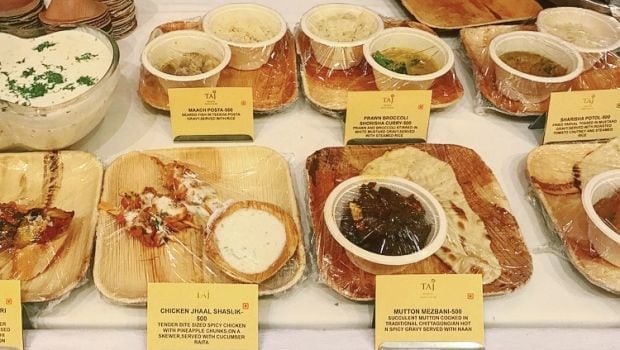 The South Asian Association for Gastronomy (S.A.A.G) is a collective effort of professionals from the hospitality industry, food scholars and media influencers from the 8 SAARC nations to celebrate their diverse culinary heritage. SAAG recently organised the second edition of Food For Thought Festival to celebrate the region's food traditions which unify the gastronomic heritage of the SAARC nations. The event was held on the 23rd and 24th of December 2016, at Taj Palace Hotel, New Delhi. It included four parts; namely the Thought Fest, Food Fest, Fun Fest and Gastronomy Bazaar.
The Thought Fest had a power-packed schedule of panel discussions with prominent speakers on various topics around gastronomy, ranging from edible flowers to sustainable food. Bar Bar Dekho Director, Nitya Mehra, spoke about "Casting Food: Is Culinary Research Important in Creating Authenticity in Cinema?", while cricket legend Virender Sehwag spoke about the philosophy of "Fitness through Food".
https://www.facebook.com/plugins/video.php?href=https%3A%2F%2Fwww.facebook.com%2FSaagfftf%2Fvideos%2F1818041438475318%2F&show_text=0&width=400
Seema Chandra (Food Editor of NDTV and Managing Director of SmartCooky) moderated a panel consisting of stalwarts like Priya Paul (chairperson of Apeejay Surrendra Park Hotels), Chef Sabyasachi Gorai (Owner of Lavaash and Mineority by Saby), and Suresh Hinduja (Food Critic and Founder of Gourmet India) on "Food and Mood". They discussed how your current mood can trigger certain food cravings, whether your daily diet encourages a good mood or puts you in a bad mood, and foods that prime your brain for higher levels of happiness.
Varun Tuli (Owner of Yum Yum Cha and Food Inc. Catering), Suchita Salwan (Founder and CEO of Little Black Book Delhi), Rajat Sethi (General Manager of The Grand, New Delhi) and Pawan Soni (Founder and CEO and Indian Food Freak) participated in an engaging session on "Pen vs Palate" – how everyone's a food critic nowadays because of the growth of technology and social media. The prominent Royals of India – Prince Manvendra Singh Gohil of Rajpipla, Yuvrani Chitrangdha Raje Singh of Jammu and Kashmir, Maharaja Pradyot Deb Burman of Tripura along with Neha Prasada (Author of Dining with the Maharajas) and Moderator Ruchira Hoon (Journalist and Food Consultant), spoke about their culinary heirlooms at length and of course addressed the question of the hour: "What Do The Royals Eat?". There was also a Tea Tasting and Wine Familiarisation Session carried out by Tea Experts and Wine Sommeliers.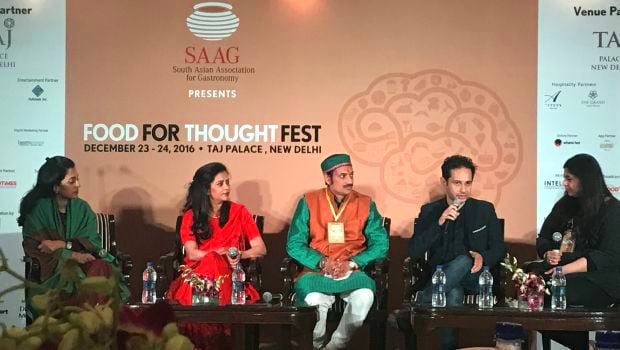 Image Credit: Aashna Ahuja
The Fun Fest exhibited Unplugged Live Music Performances, while the Food Fest showcased authentic flavours from Maldives, Sri Lanka, India, Nepal, Bhutan, Afghanistan, Pakistan and Bangladesh aka The South Asian Food Court with pop-up restaurants. There were also live demonstrations of culinary techniques by some of the biggest names in the industry. Celebrity and MasterChefs including Chef Kunal Kapur, Chef Amrita Raichand, Chef Abhijit Saha, Chef Vicky Ratnani, Chef Gautam Mehrishi, Chef Saransh Goila, Chef Anahita Dhondy and more created local dishes.